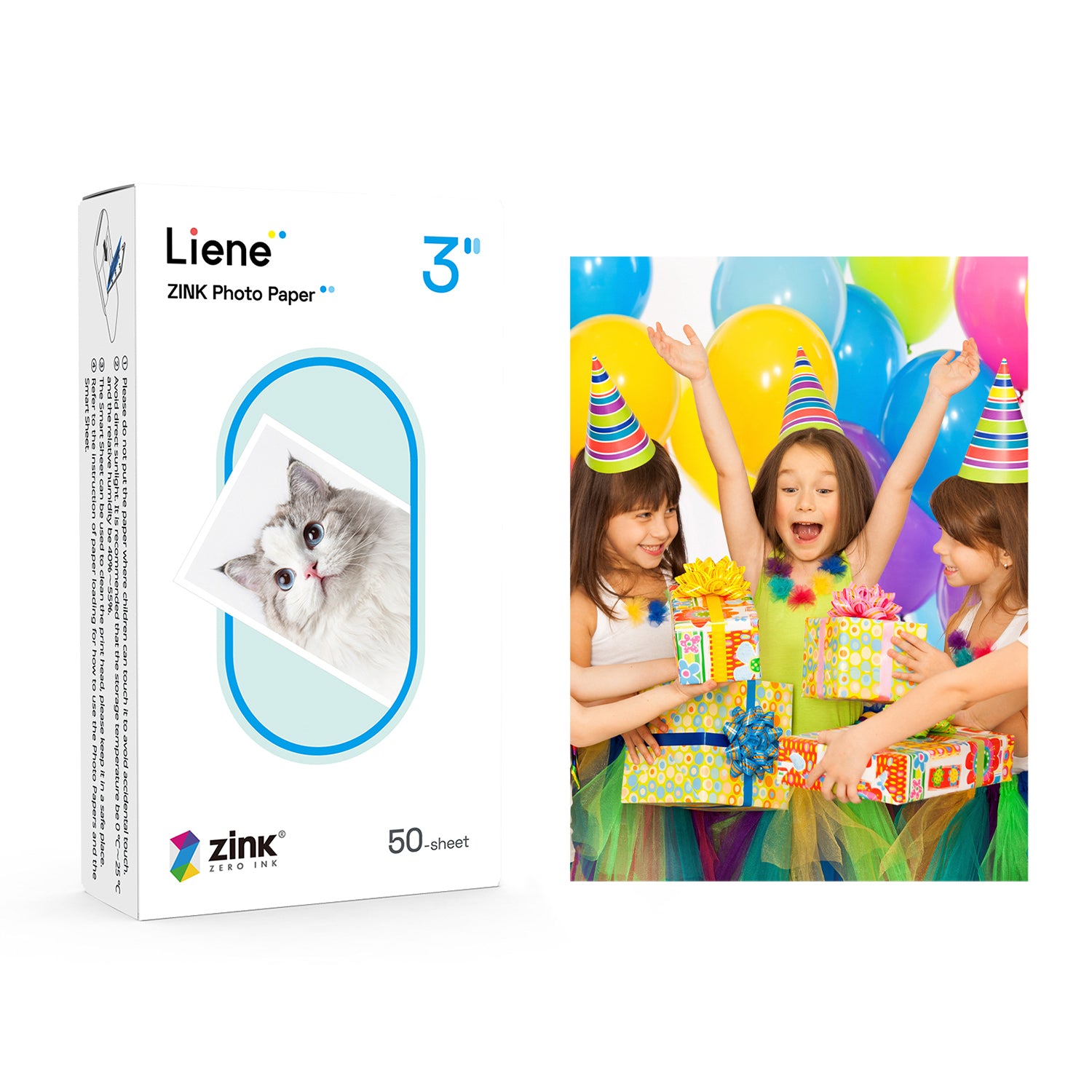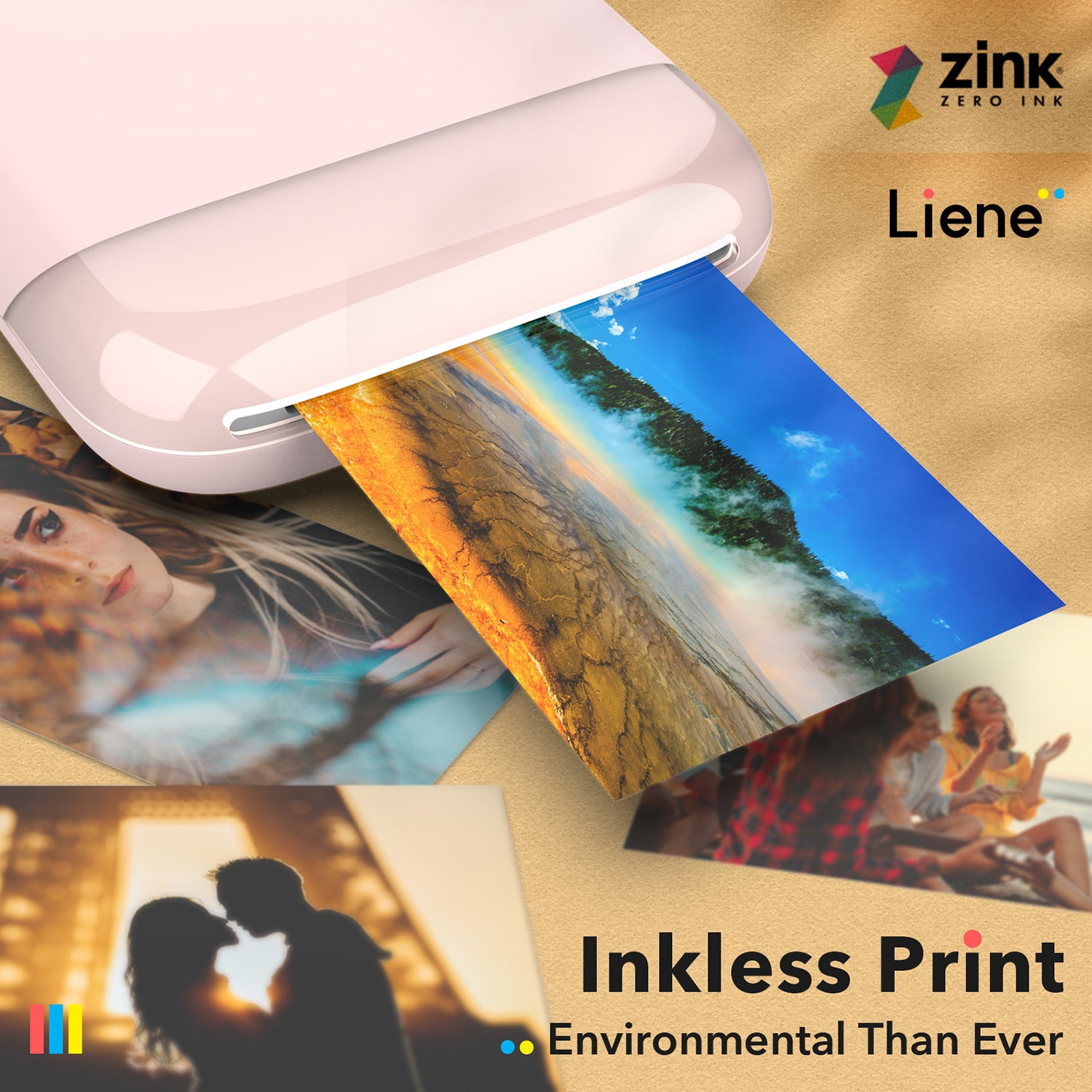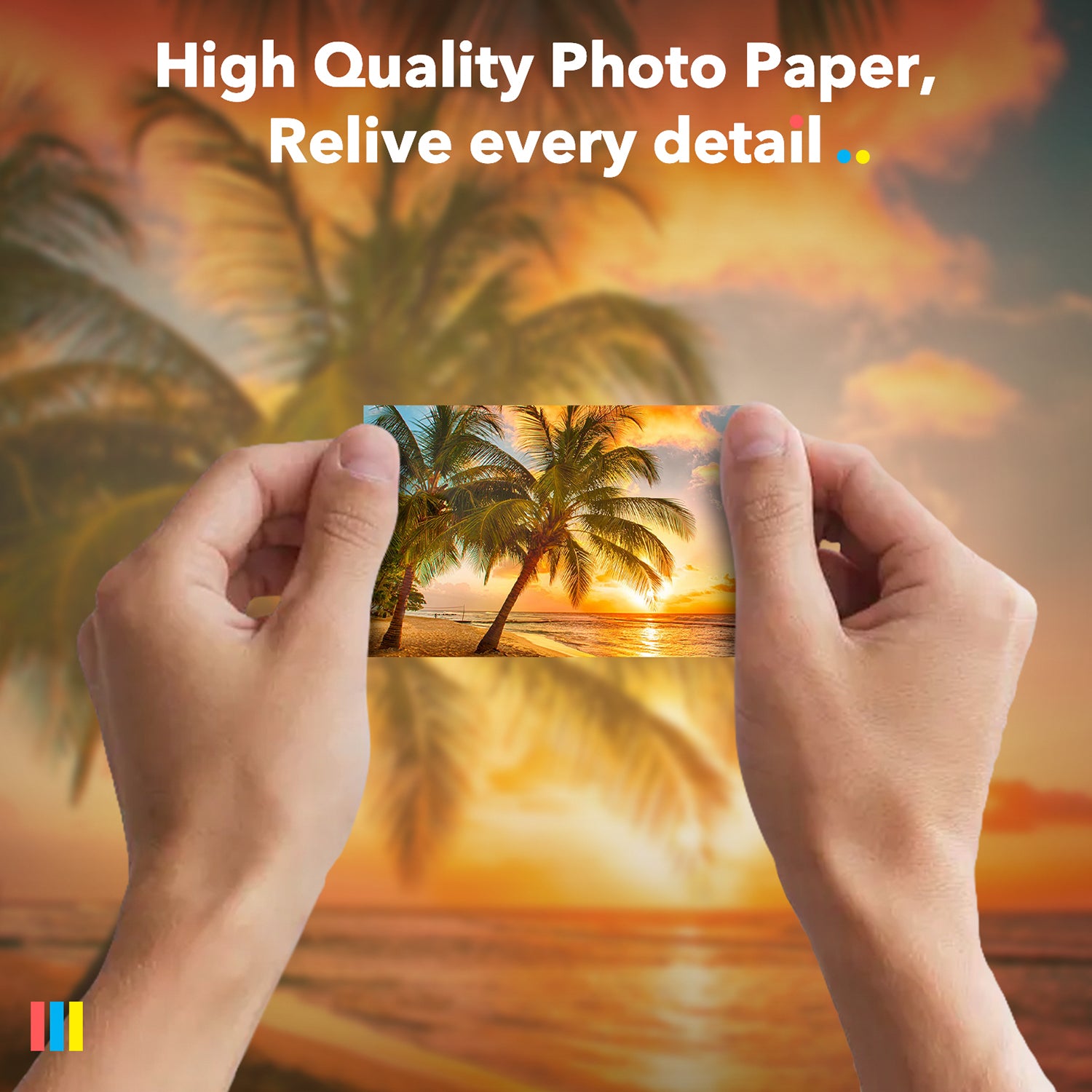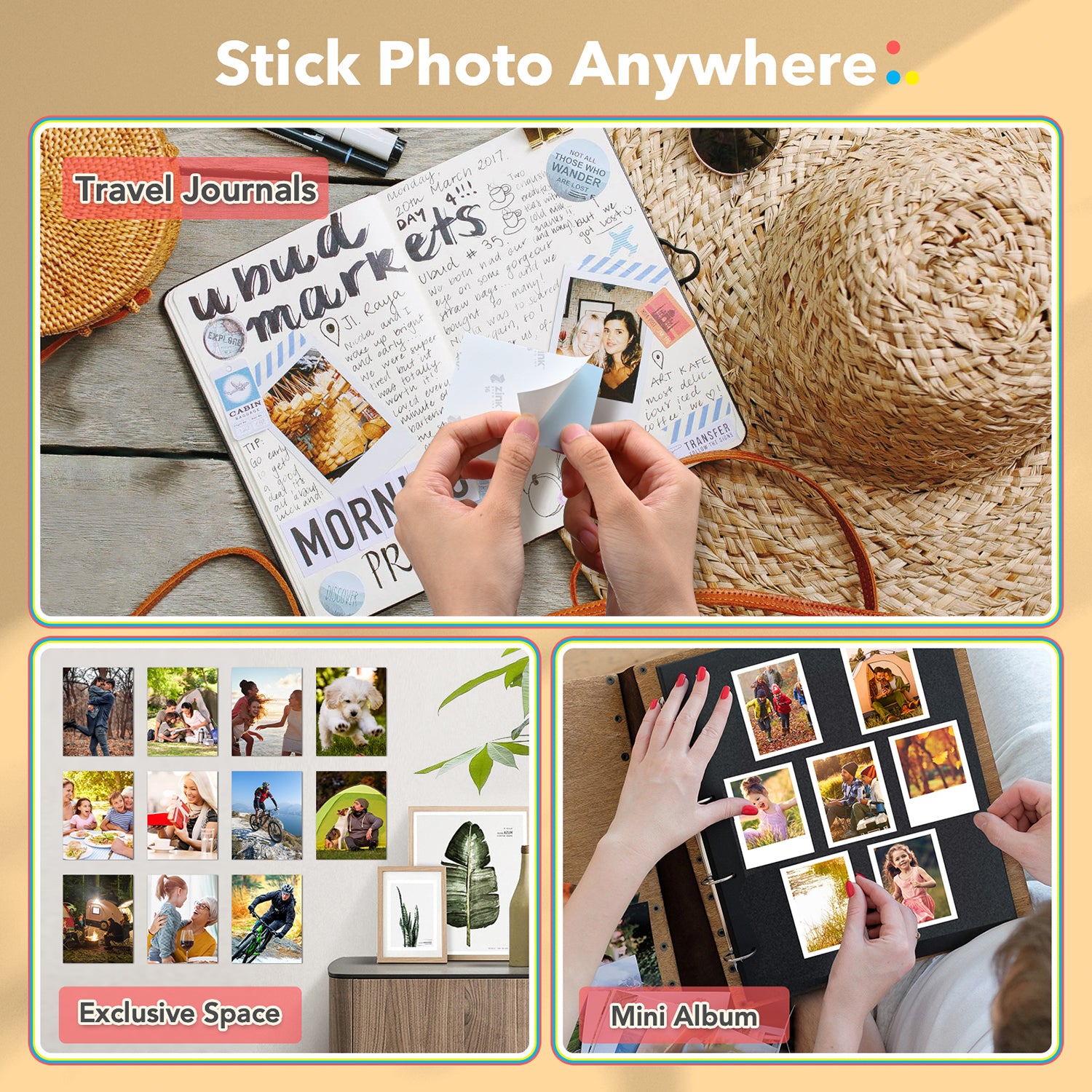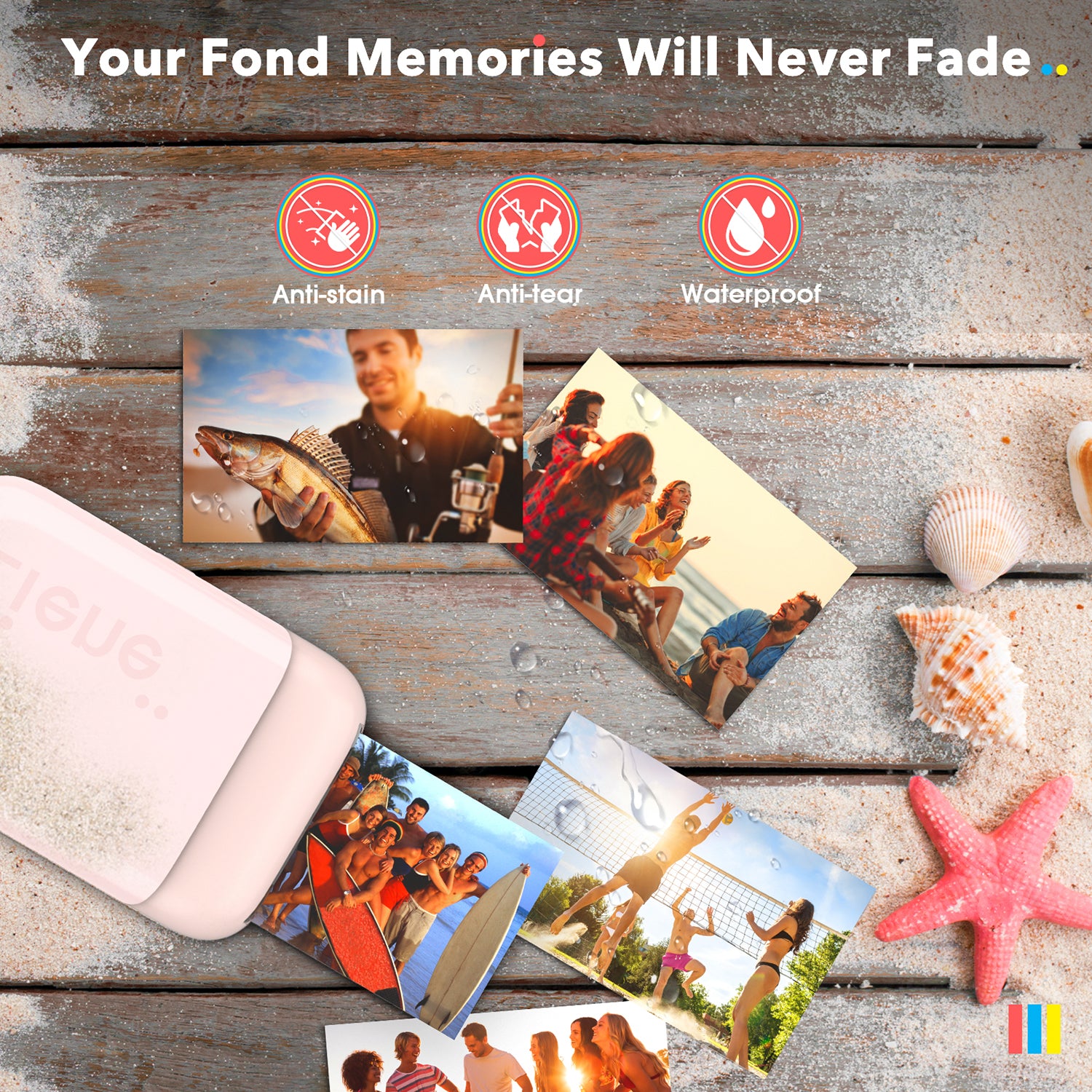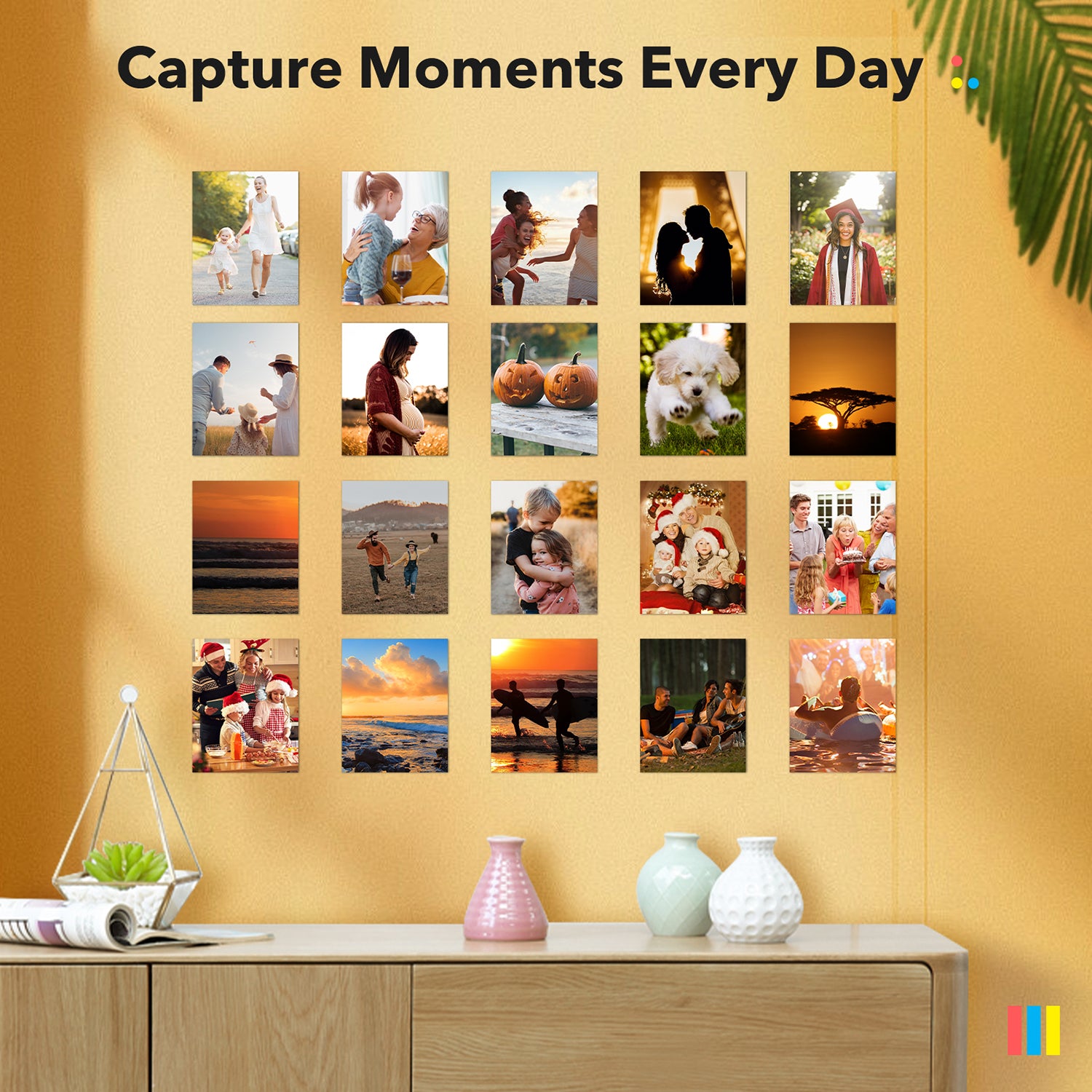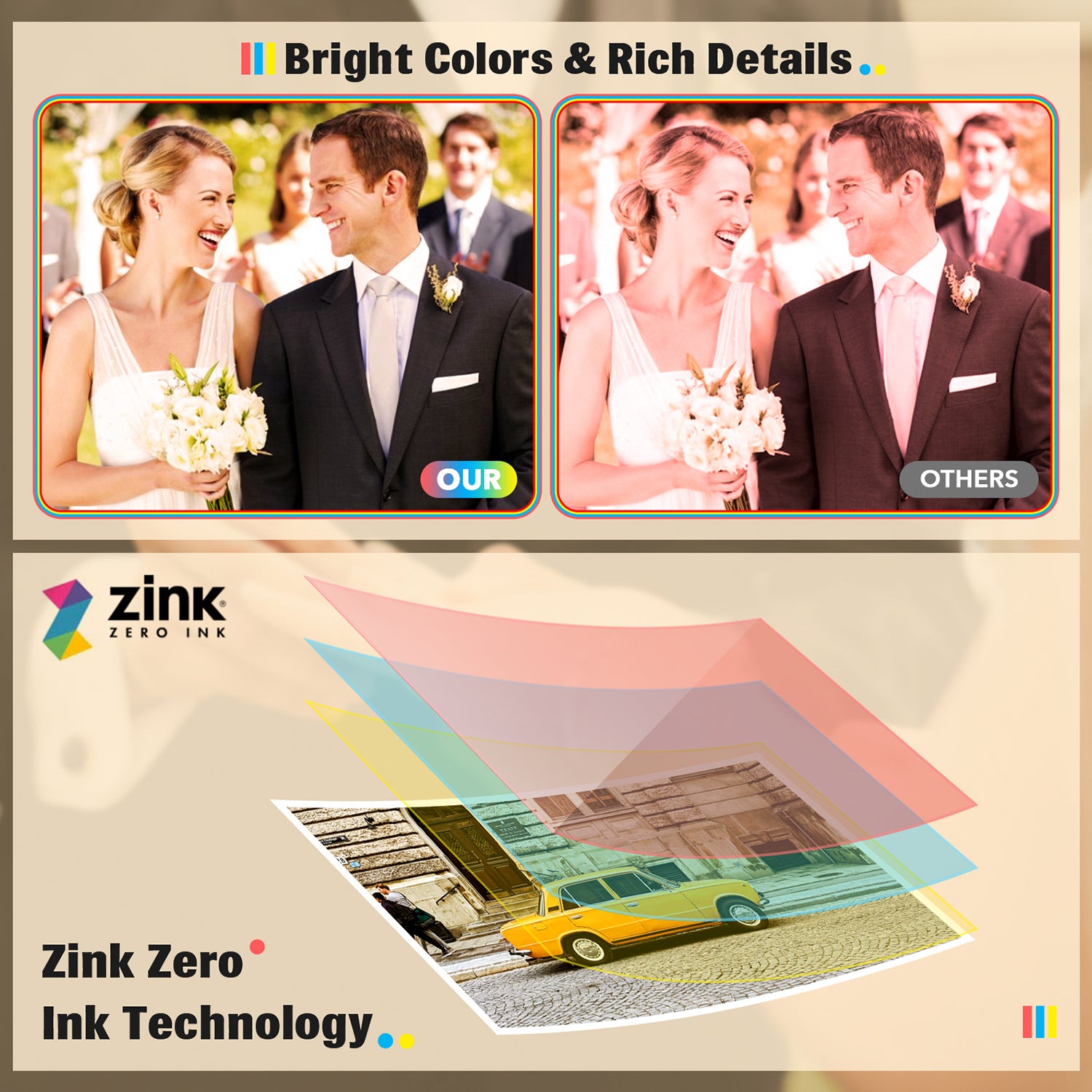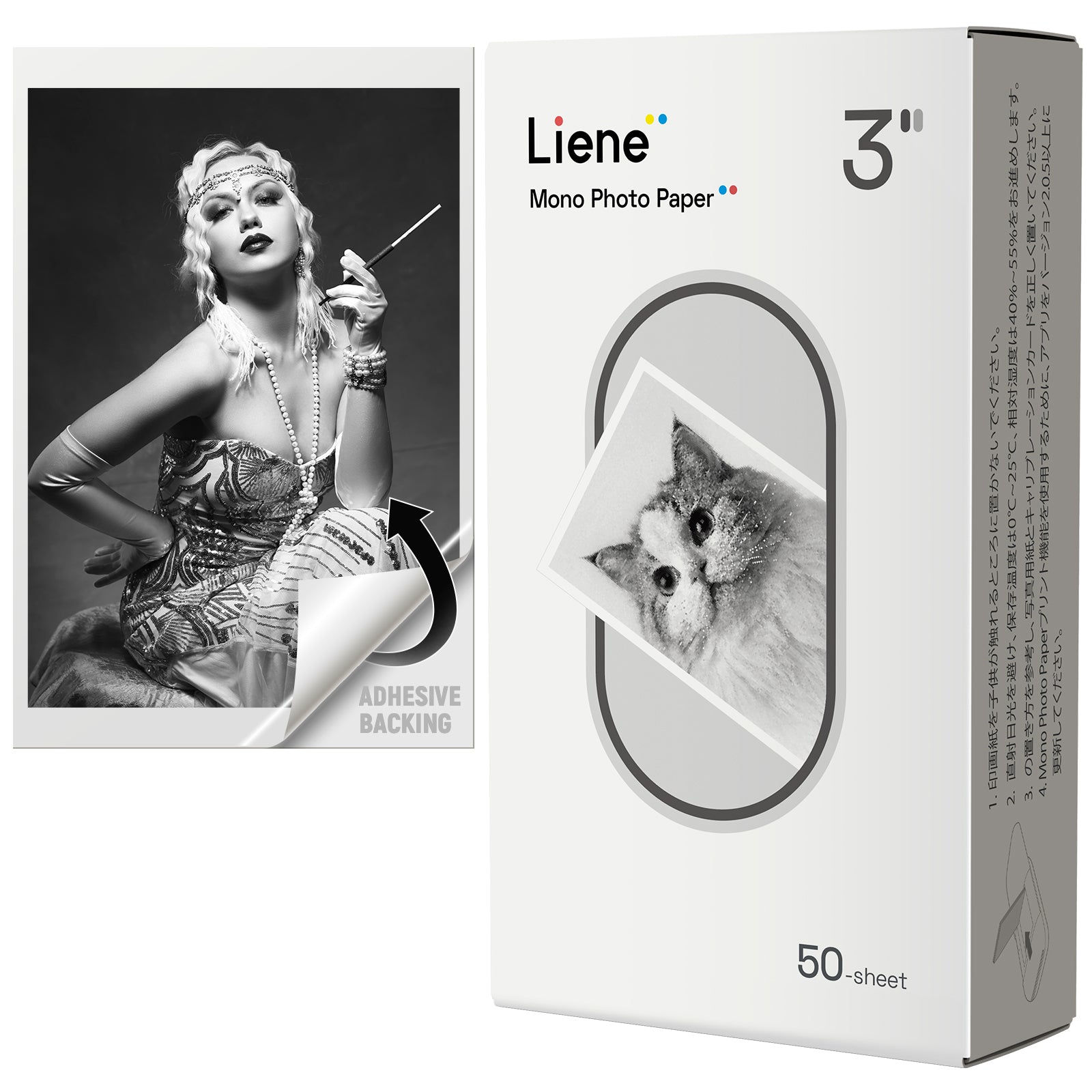 Liene Pearl Series 2x3" Zink Photo Printing Paper 50 Sheets
---
---
Zink Inkless Printing:
The Liene printers use 2x3'' inkless zink paper and deliver high-quality images only one time.
Durable and Colorfast:
Professional Zink photo printer paper has a unique layer of film which makes it waterproof & dustproof & Tear resistant, and Smudge-proof.
Premium Adhesive Backing:
The 2x3 zink photo paper has a strong adhesive back, which can be stuck on a table, a wall, or a journal, and it wouldn't come off and can be reused.
Cost-effective:
Liene photo printer paper is 50% cheaper than other sellers, with prices as low as $0.59 per sheet.
Compatible with Liene Photo Printer:
This zink photo paper 2x3'' is only compatible with Liene Pearl mini photo printer (White, Green, Pink). Meanwhile, you can DIY your photos on Liene's user-exclusive app with 8 filters, 4 frames, and enhancement functions.
Ships within 1 business day. Arrive in 2-5 bussiness day.

---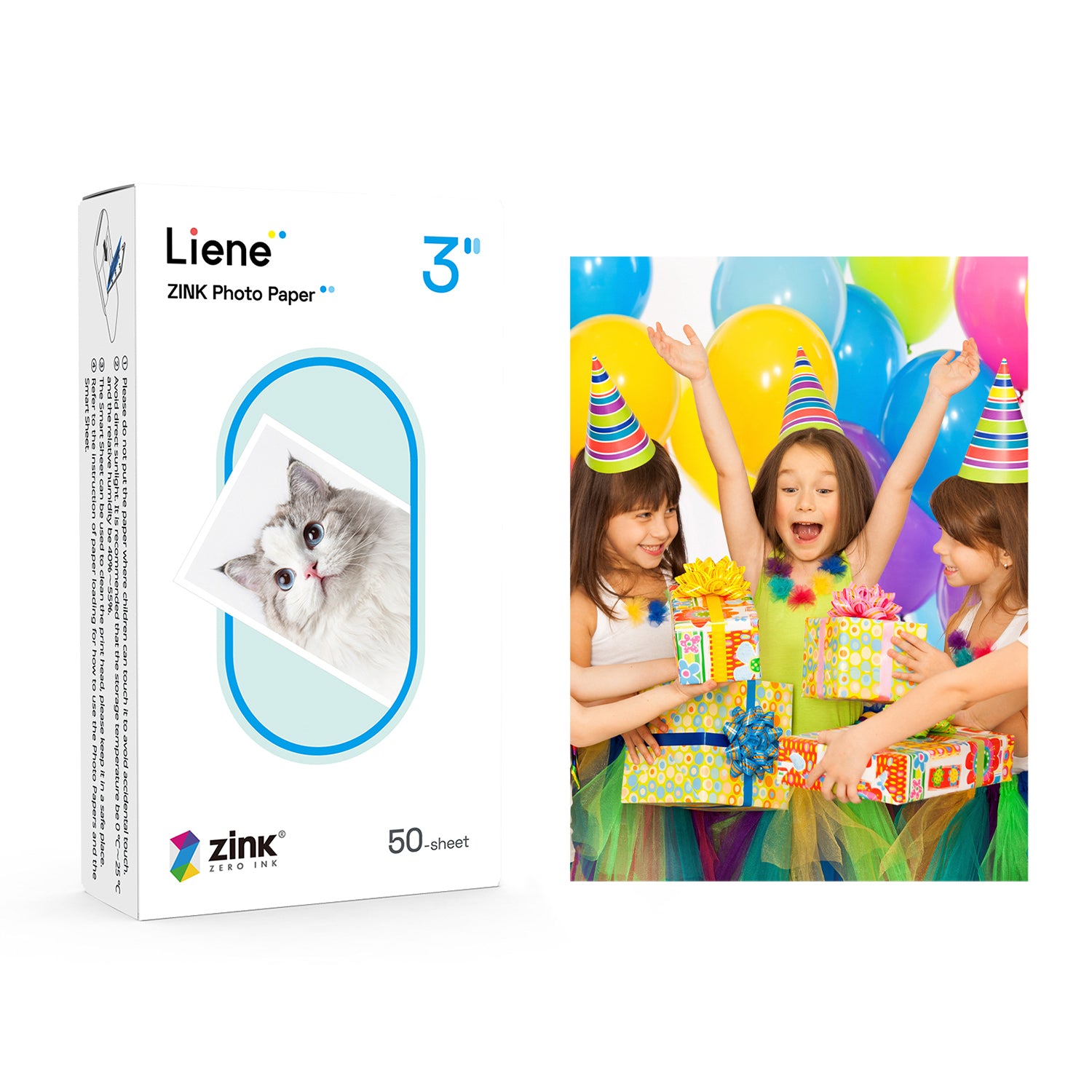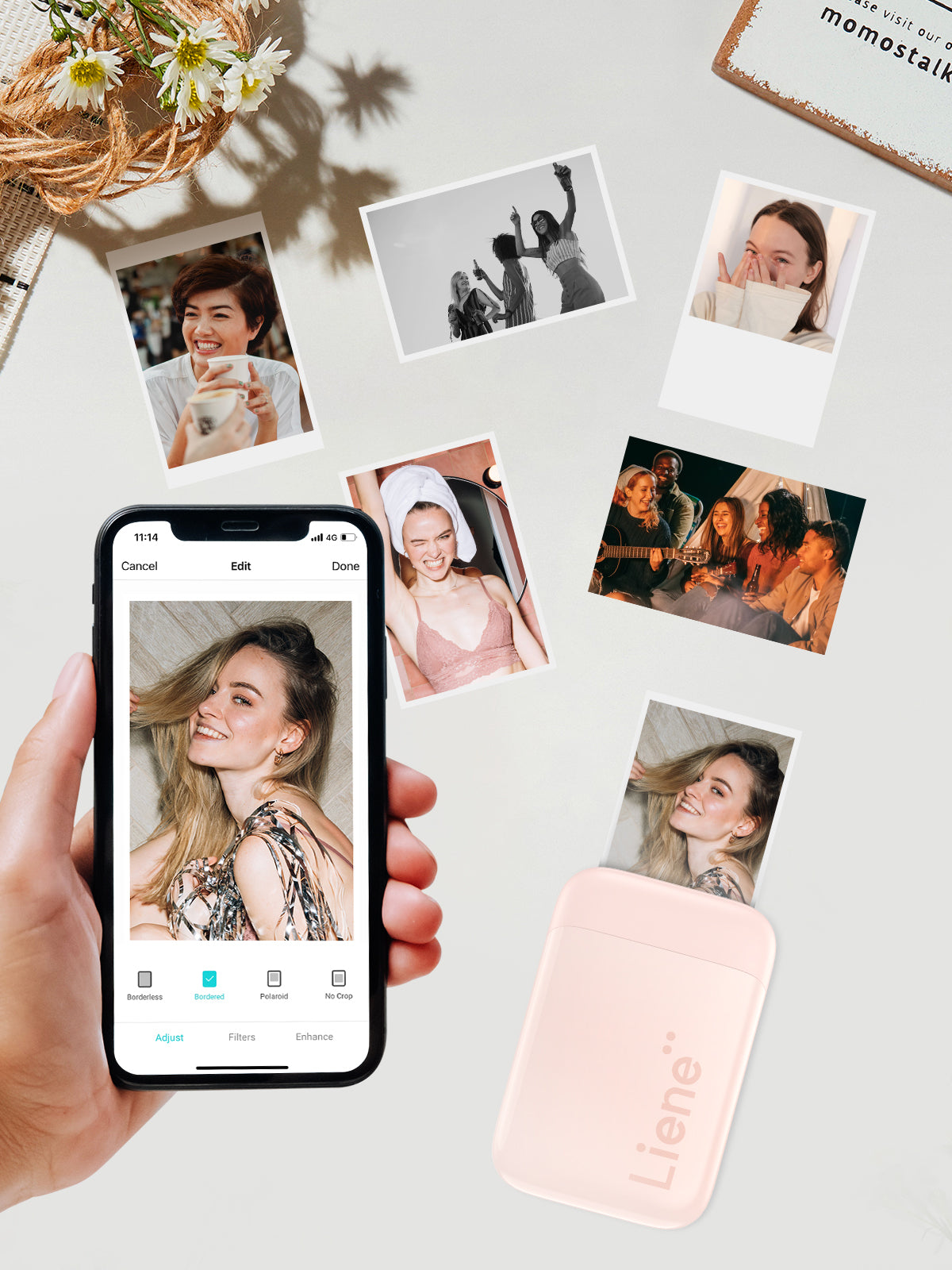 Capture and Print Moments On-the-Go
Let's turn moments into memories and make every print a mini celebration with Pearl!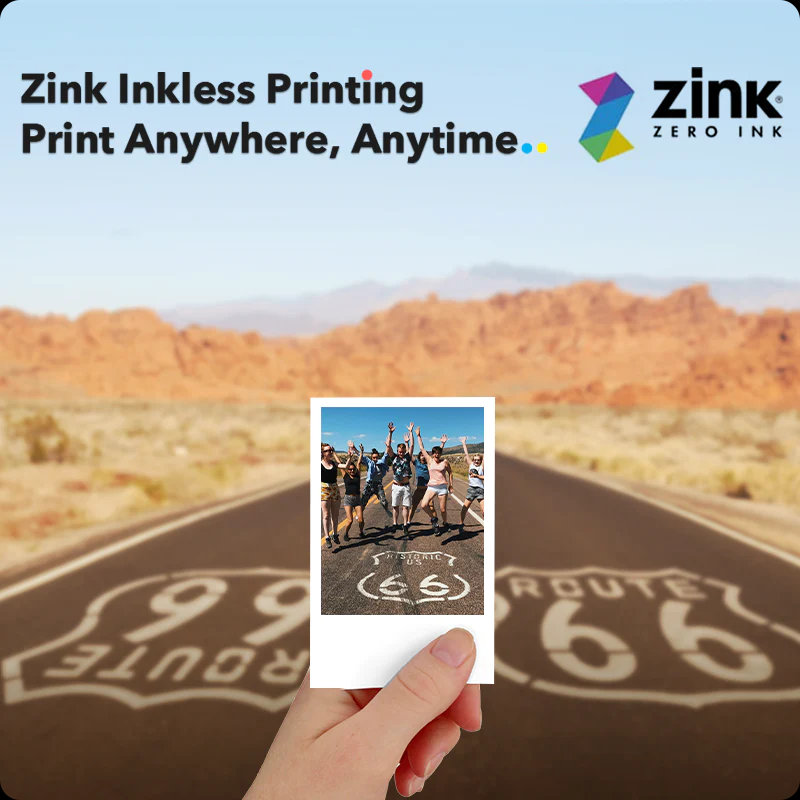 Inkless Printing, Easier than Ever
If you like road trips, the instant photo paper will be your first choice. The zink photo paper uses advanced inkless printing technology, so you can say goodbye to the trouble of ink shortage! It's user-friendly, just put the zink paper in and print everything right away.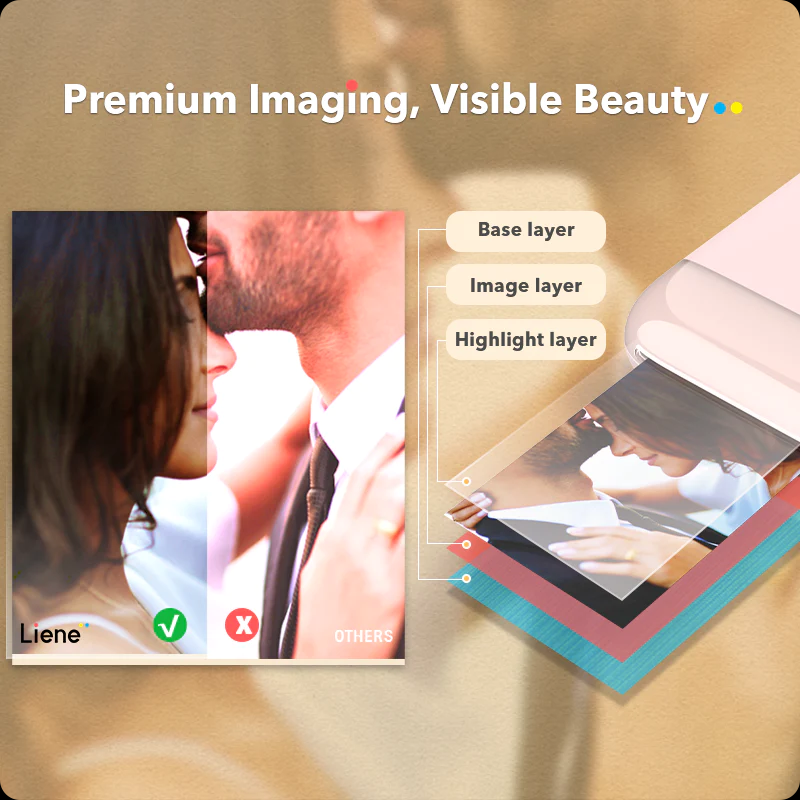 Clear Image, Visible Beauty
Liene high-quality zink photo paper 2x3 contains special chemicals and it's 3-layer structure. Compared with ordinary photo papers, every detail can be seen clearly, and every beauty is remembered!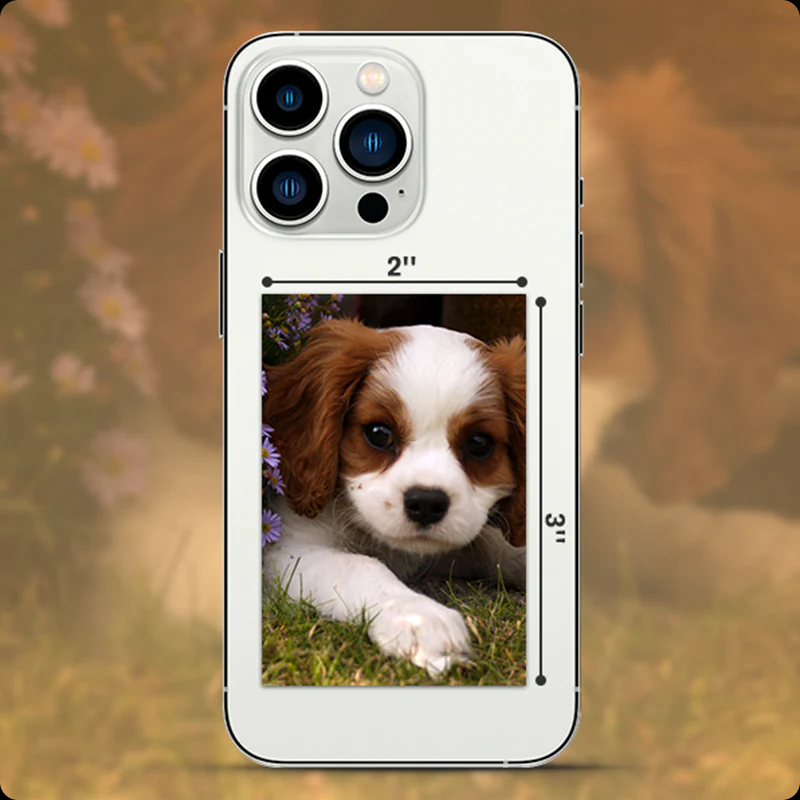 2*3'' Mini Size
This zink photo paper is designed for small photo lovers. The mini size can be held in your hand to enjoy with your friends just right, put in your wallet, or phone case.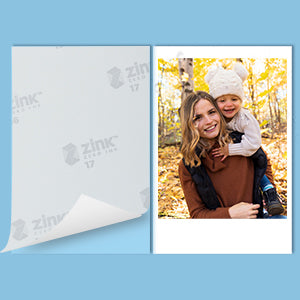 2x3 Sticky-Backed Paper
This economical printer for iphone comes with 50 sheets of Zink photo paper 2x3. The photo paper has good waterproof, dustproof and anti-tear properties, which can ensure that your photos will be preserved for a long time without fading and remain as new.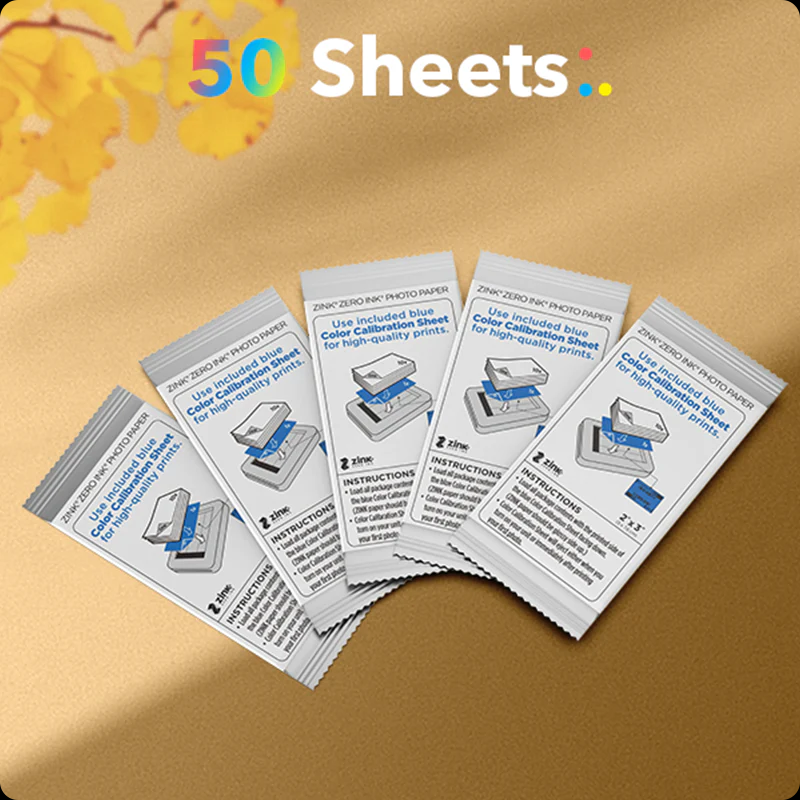 Independent packing: 10 Sheets x 5
Our 50 sheets of zink paper are packed separately, one package for every 10. It is convenient storage. And it's recommended that you put in 10 sheets of zink photo paper at once.
Easy Set Up & Use
Heat sublimates dye into paper, no liquid ink needed, enabling smaller print cartridges. Easy cartridge replacement, hassle-free printing and less cleaning is required for the printer's interior.
Choose the vibe for your photos!
Pick classic black and white for a touch of nostalgia or go full blast with vibrant colors! Your photos, your palette, your fun!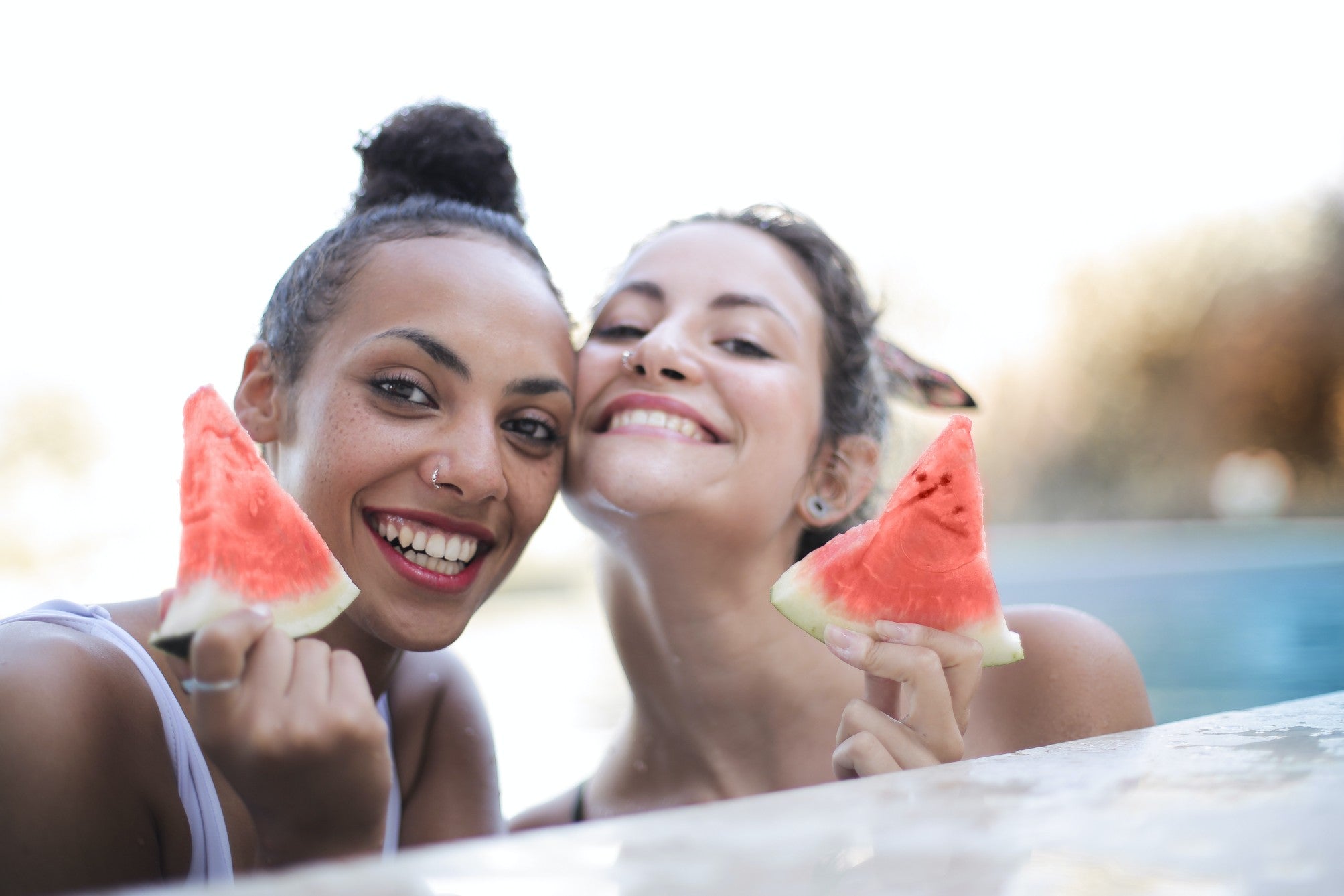 Color Forming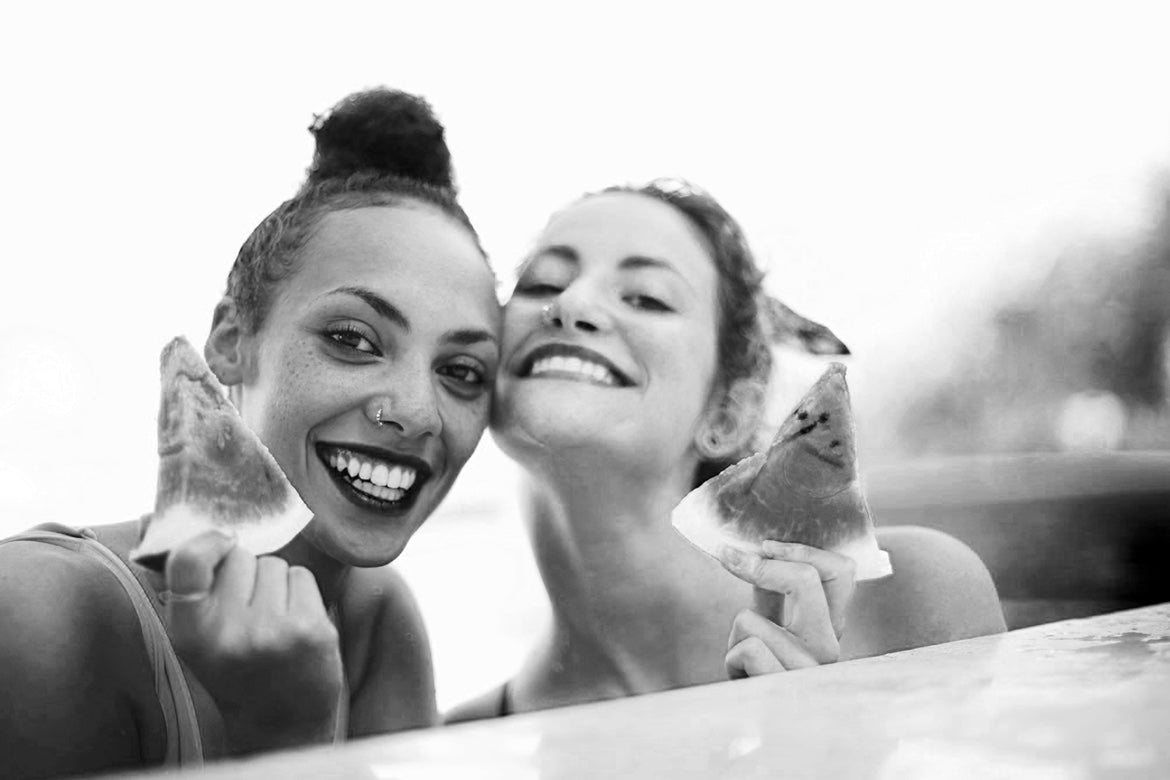 Monochrome
Unleash Your Creativity in Liene Photo APP!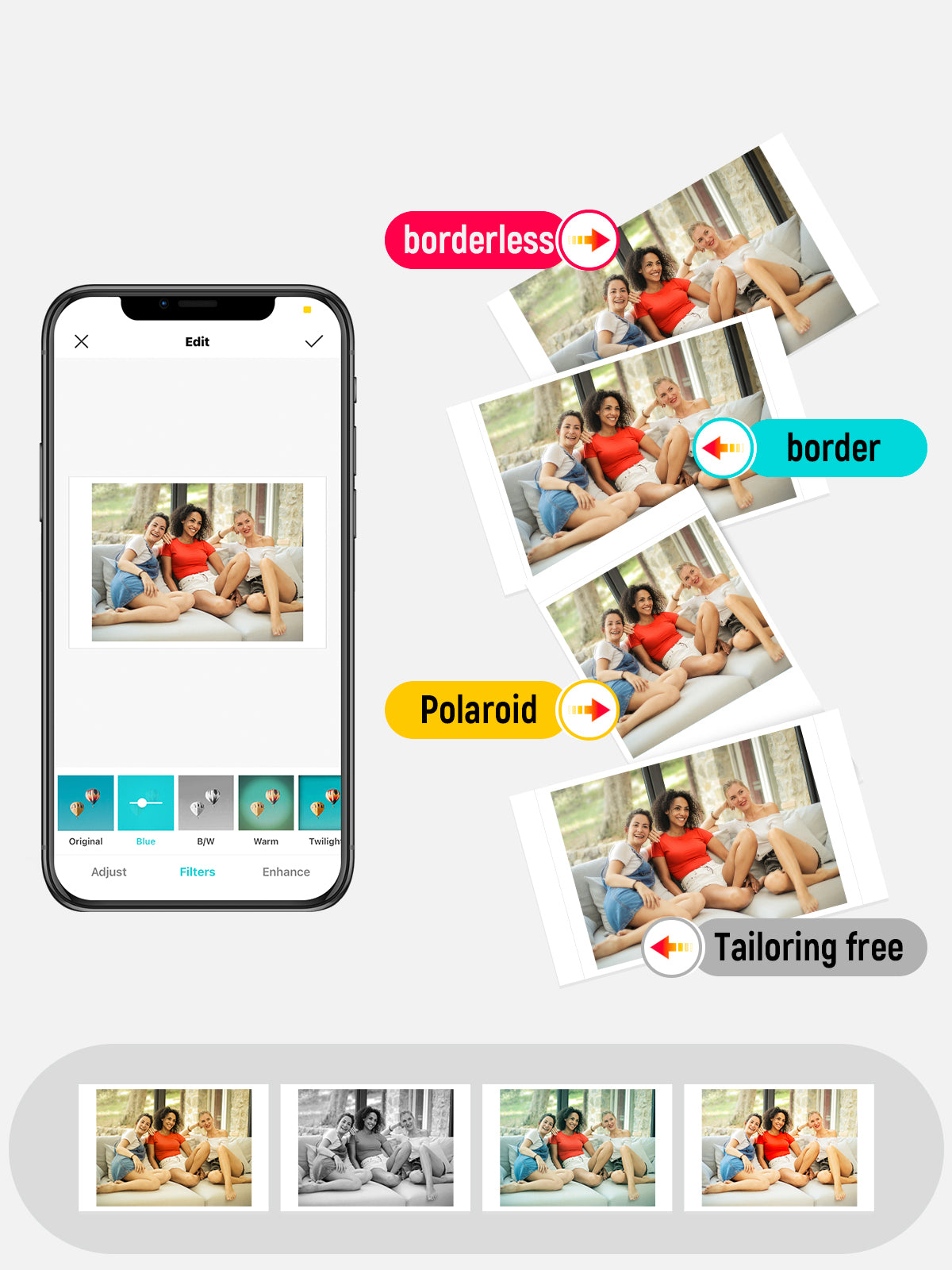 How do I load photo paper into the portable photo printer Pearl Series?

The Pearl Series portable photo printer can accommodate up to 10 photo papers along with 1 blue calibration card.
1. Open the printer's paper box cover and firmly push it until you hear a "click" sound, indicating the cover is secured in place.
2. Insert the photo paper
Remove the photo paper from its packaging and place it along with the blue calibration card into the printer. Ensure the blue calibration card is positioned at the bottom, with its barcode facing downward, and the glossy side of the photo paper facing upward.
Note: The blue calibration card should be placed at the bottom.
3. Close the paper box cover of the printer.
Is the photo paper compatible with other brands?

The Liene Photo Printer only works with Liene Photo Paper. To prolong the life of your photo printer and maintain print quality, we recommend that you use genuine consumables.
What's the purpose of the calibration card for the portable photo printer Pearl Series?

The Blue Calibration Card for the Pearl Series portable photo printer serves two key functions: color calibration and print head cleaning. It's essential to use the original packaging blue calibration card to ensure print quality and avoid using unofficial photo paper. When inserting a new batch of photo paper, place the calibration card in the slot first (text facing down), followed by the photo paper (glossy side up). With each photo paper change, the printer will recognize the blue card, perform calibration, and then proceed to print the photo. The blue calibration card should be used for initial calibration with each pack of photo paper and then every two to three prints for cleaning. If printed photos exhibit issues like white spots or lines, use the blue calibration card to clean the print head. Store the blue calibration card on top of the photo paper slot when not in use.
How should I store Pearl Series portable photo printer's photo paper?

To ensure optimal quality, avoid exposing the photo paper to high temperatures and direct sunlight, as it may cause color changes. Additionally, humidity and contact with water or solutions could lead to color alteration and bending. Dust can also result in surface scratches and potential machine damage. Please refrain from storing the photo paper in such environments.
Note: Unopened photo paper can be stored for 1-2 years, but it's advisable not to hoard it due to high temperature and humidity risks.
This product is rated 5.0 of 5.0 stars.
It has received 6 reviews.
Love it !!!!!
Have been happy with this product from day one. So easy to print pics from my phone. The box was smashed so was a lil upset maybe package a lil better but very happy
Very useful
I honestly didn't know what to expect as this was my first photo printer really of any kind but after using it for several days now for some craft projects. I'm very impressed with it. It works very well. I received it pretty quickly and it cute. I would definitely recommend it. so much so that I even went back and bought the larger photo printer.
So easy
I bought my petal series printer mainly for my grandson, he loves getting his picture taken and than printed and put in his album.
Decent price for at home printing
Great for printing wallets of photos for the printer.
Works Well With My Liene Printer
Without needing ink cartridges to make beautiful color prints, this paper loads and works perfectly with my Liene portable printer. The ten sheet packages plus an alignment page easily slip into my pocket and provide a convenient way to transport this paper as I travel. A peel-off back exposes a self-adhesive backing that will stick to most anything including photo albums, scrap books and even refrigerator doors.