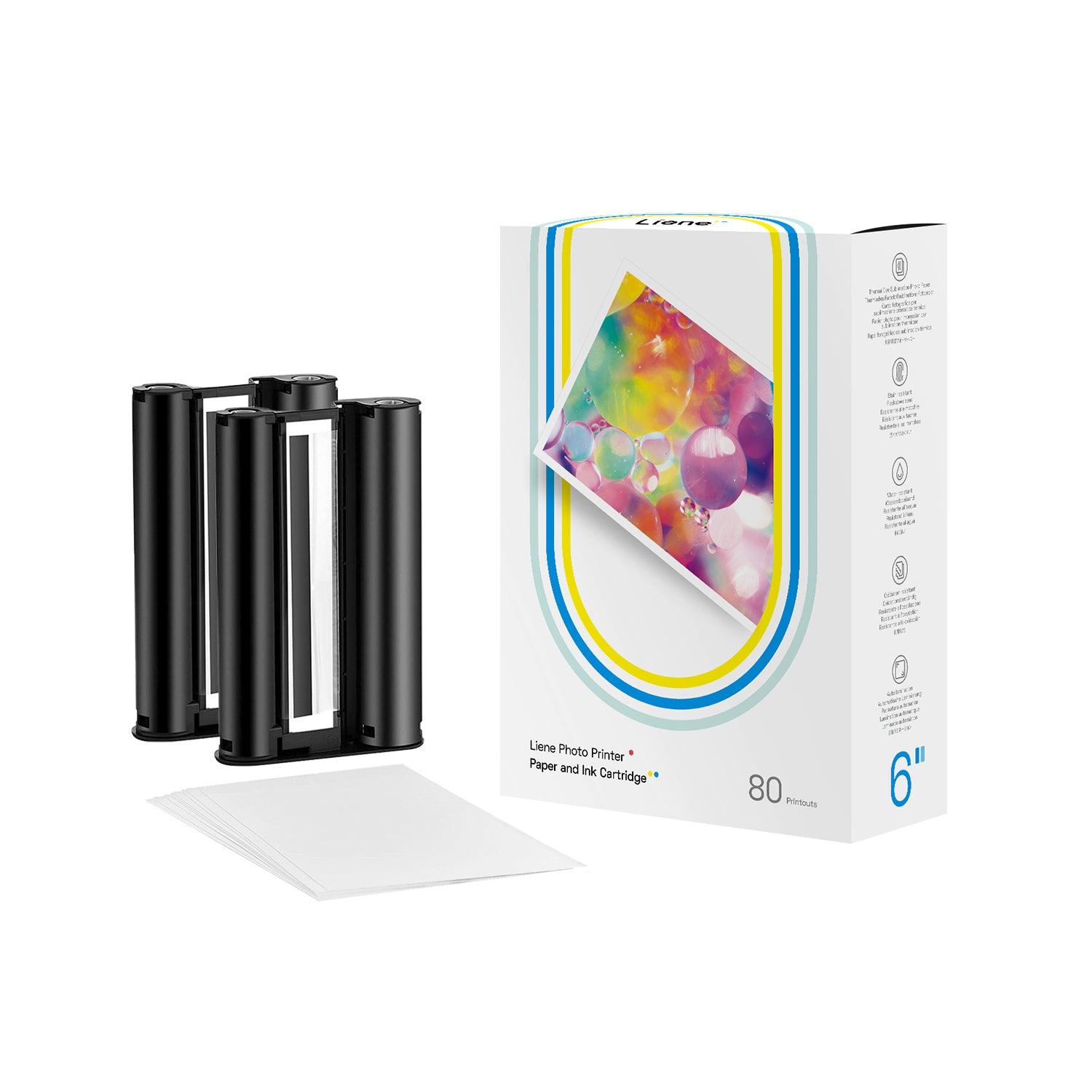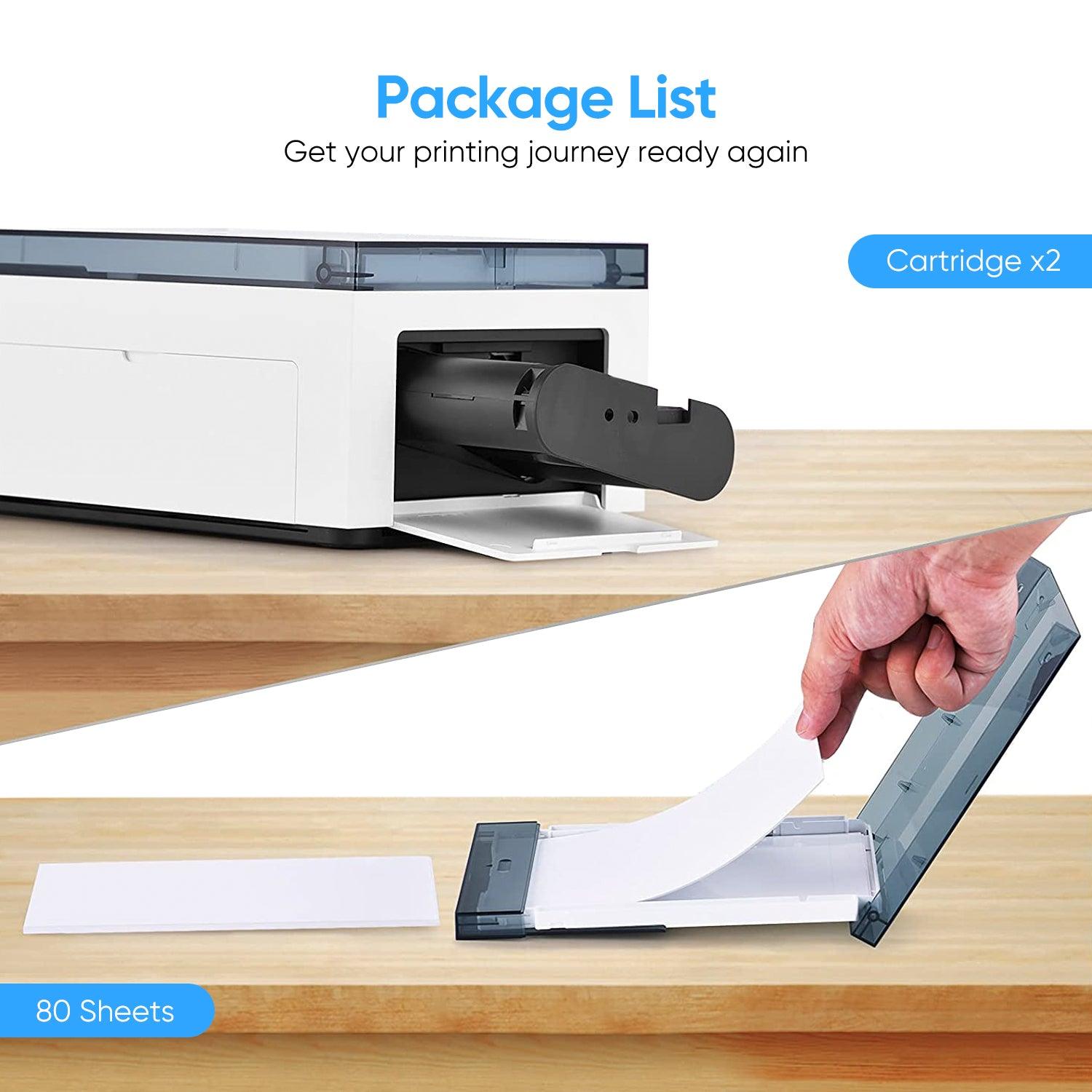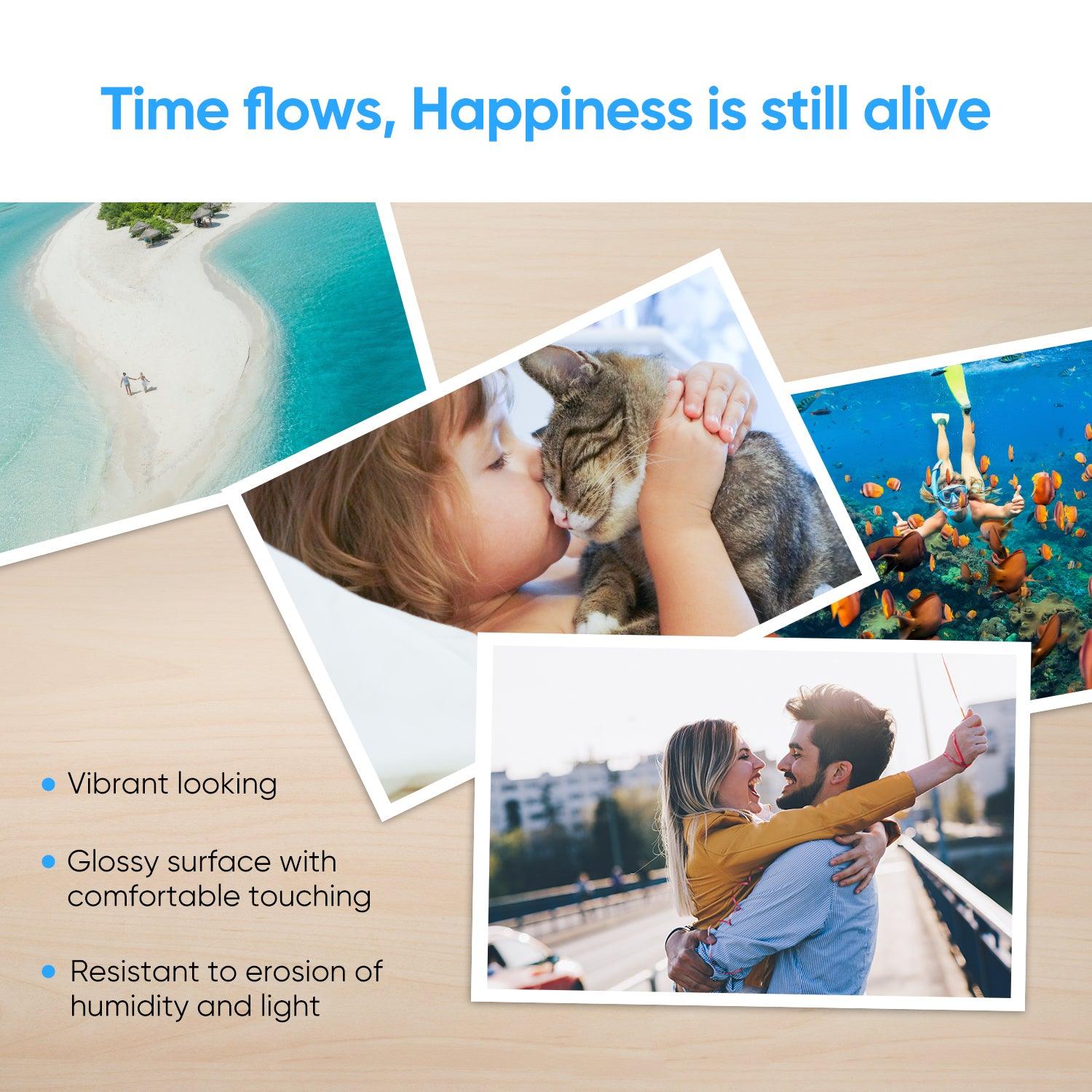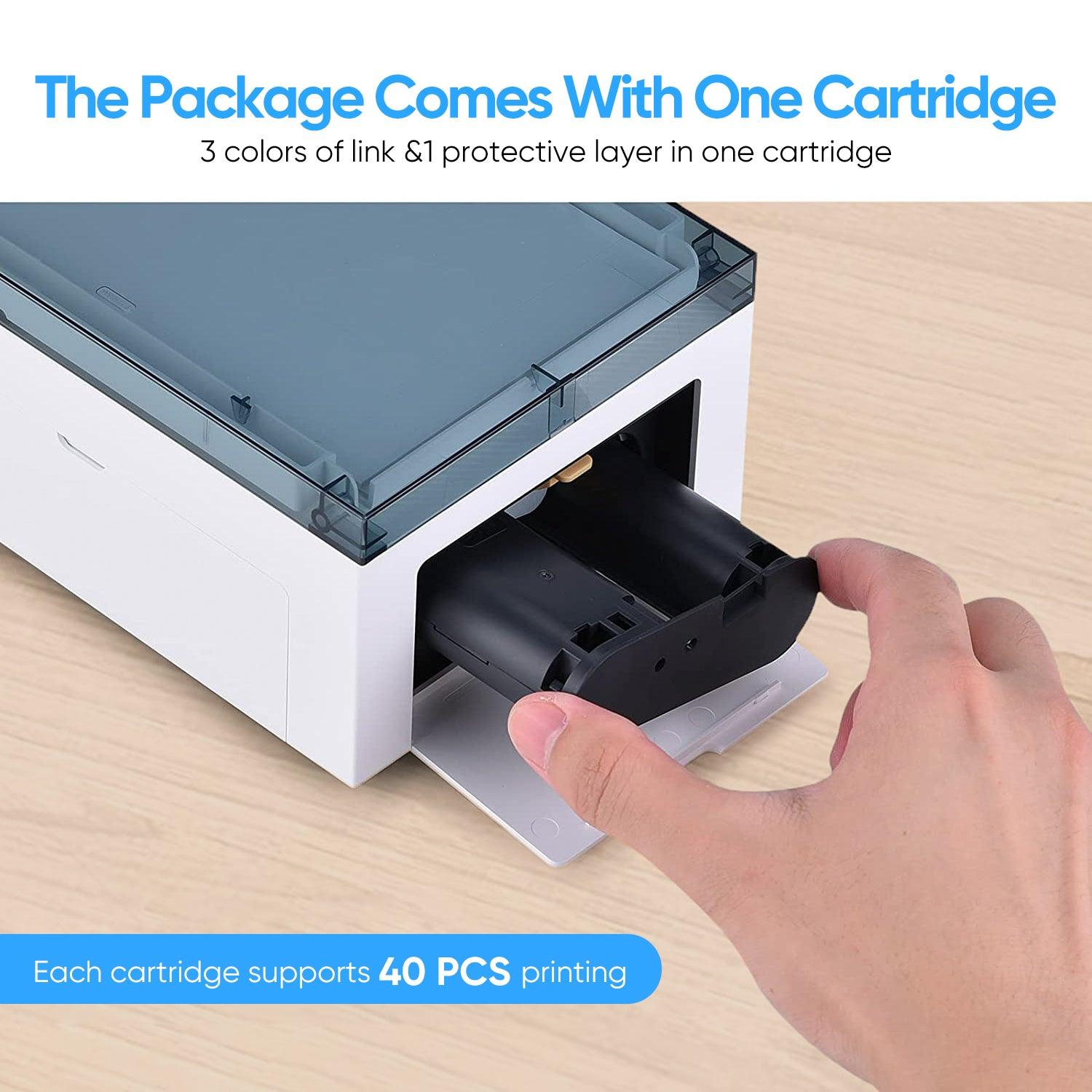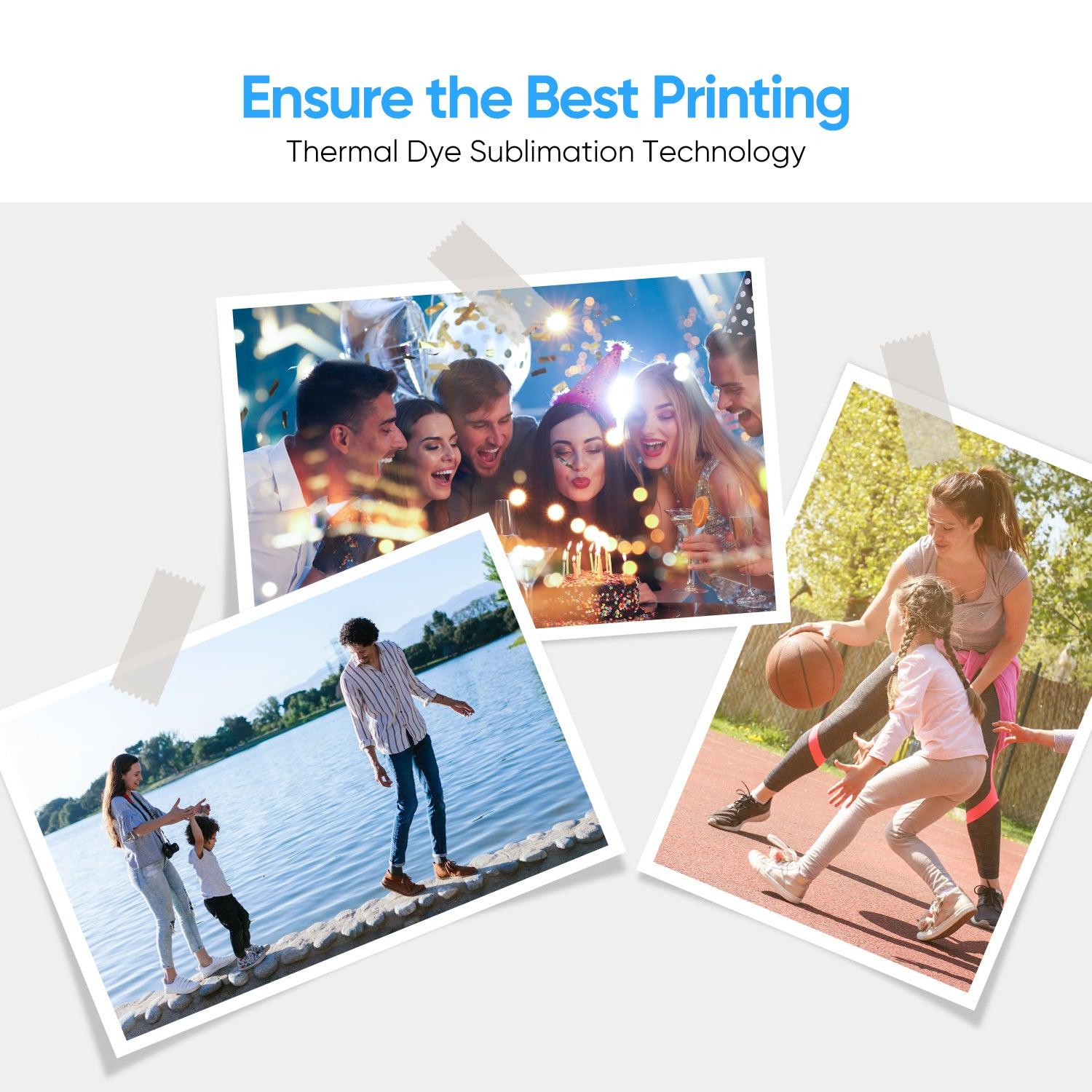 Liene Amber 4x6 Photo Printer Paper 80 Sheets & 2 Ink Cartridges Refill
---
---
Extremely convenient:

Different from traditional inkjet tanks, one color cartridge contains 3 specific dye films, you would not get your stuff into mess or stains. It's also compatible with all generations of models.

Perfect Size:

The 4"x 6" photo paper can fit the majority of album sizes in the market. Crop areas on both sides can prevent printing output from being affected by fingerprints. 

Long-lasting:

The top protective layer is automatically laminated, which protects the photos from water, scratches, fading, fingerprints, or other stains. 

Accessories Included:

80 pcs of photo paper and 2 ink cartridges.
Ships within 1 business day. Arrive in 2-5 bussiness day.

---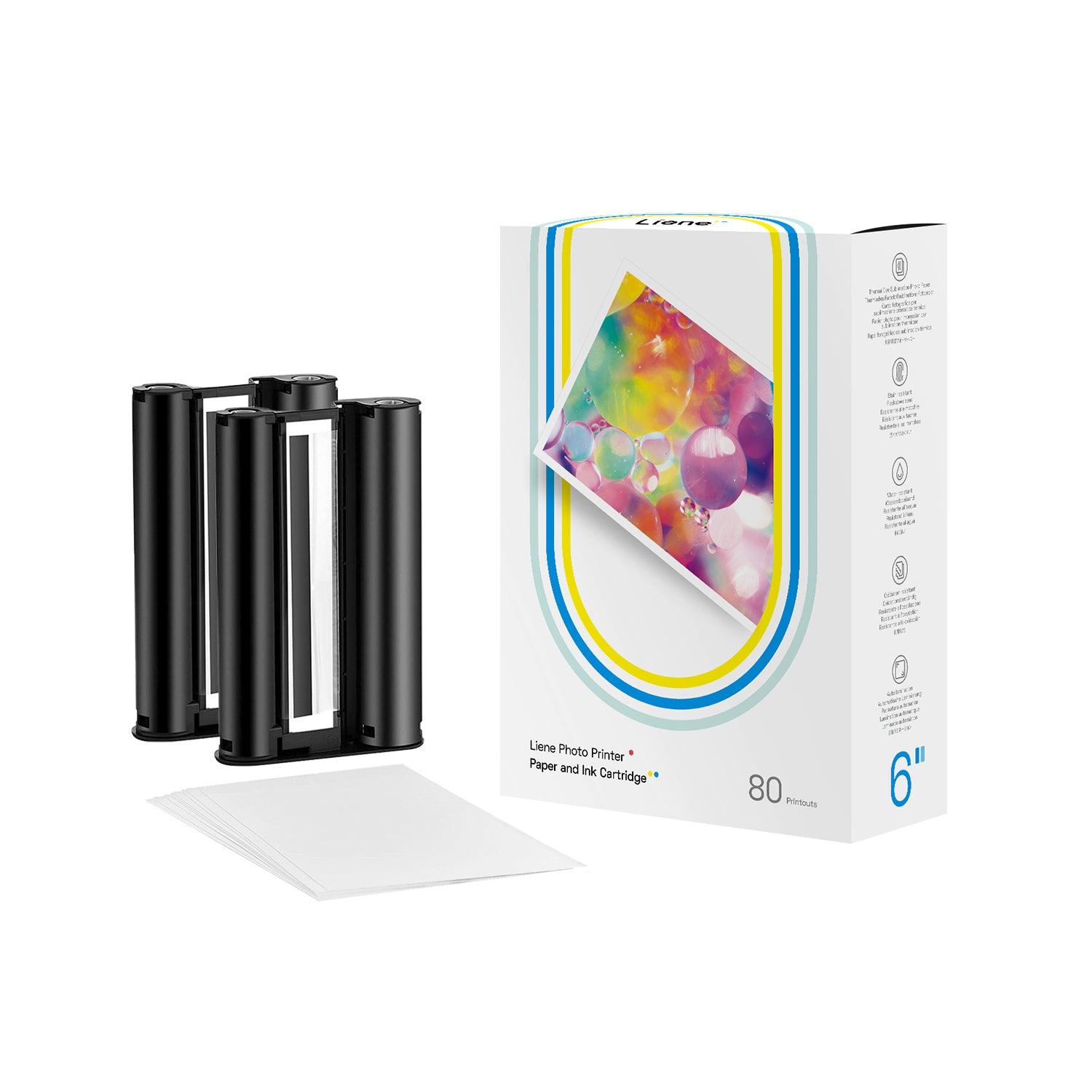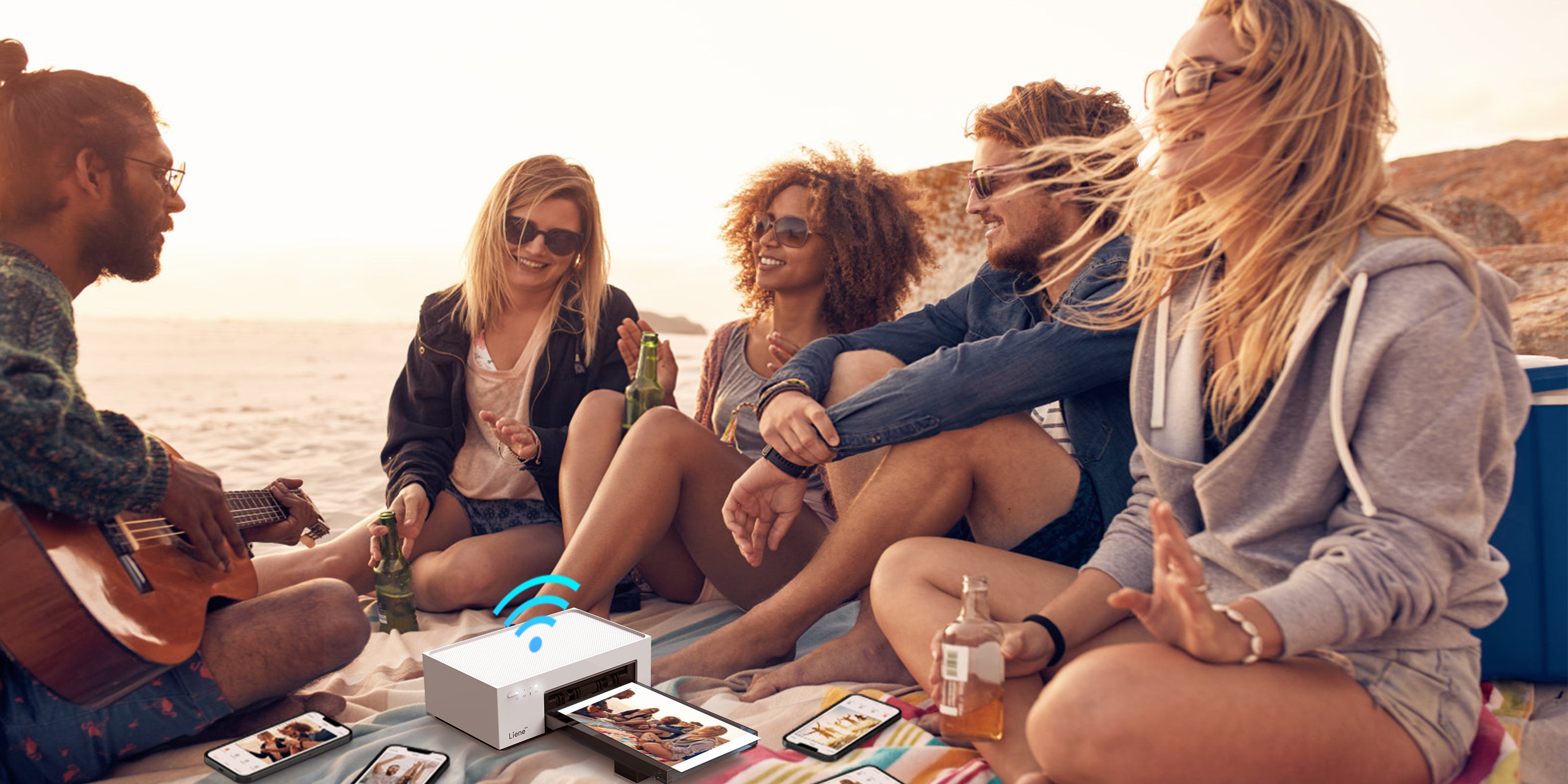 Capture Lifelike Moments with Crystal Clear Detail and Vibrant Colors!
300 DPI
High resolution, high photo quality, and true color rendering
Bringing Memories to Reality
Unleash Your Imagination with Amber's Stunning Photo Quality and Lasting Impressions!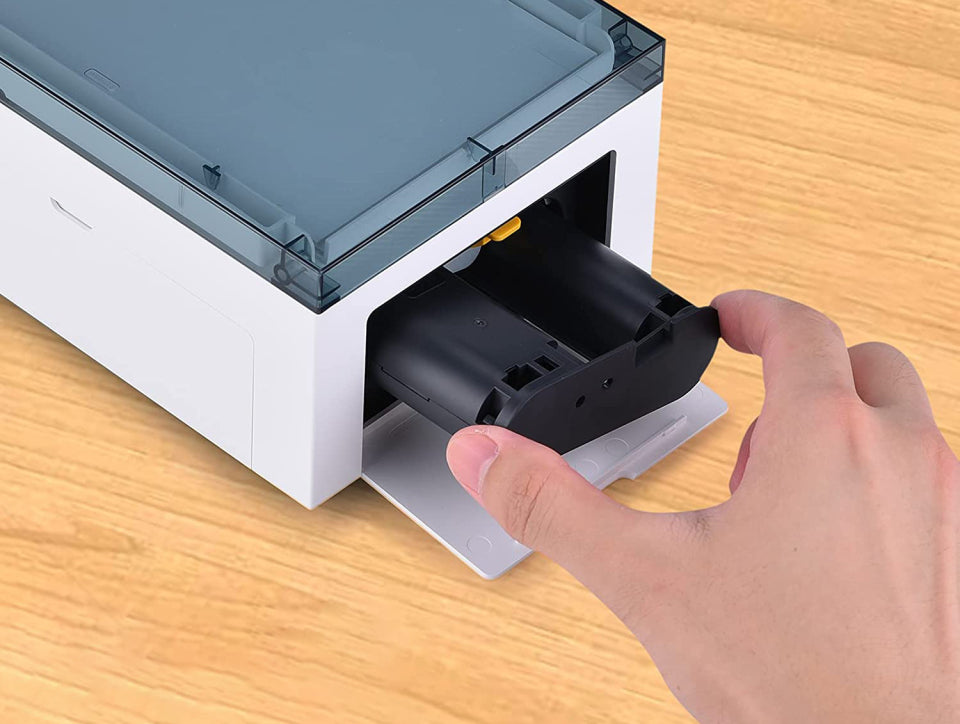 Easy & Clean Replacement
Heat sublimates dye into paper, no liquid ink needed, enabling smaller print cartridges. Easy cartridge replacement, hassle-free printing and less cleaning is required for the printer's interior.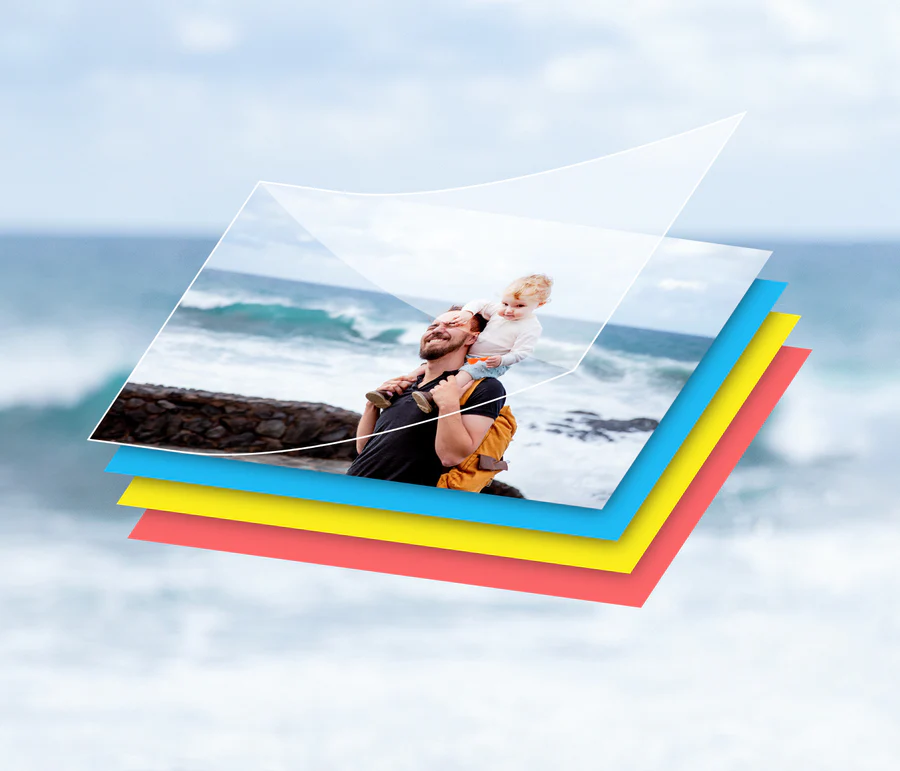 4 Layering (Dye-Sub) Technology
Liene 4x6" Photo Printer uses 4 Layering Technology (Dye-Sublimation) to print flawless photos instantly. Each photo is printed in layers of ribbon with a laminating process. So it's fingerprint proof and water-resistant for long-lasting quality.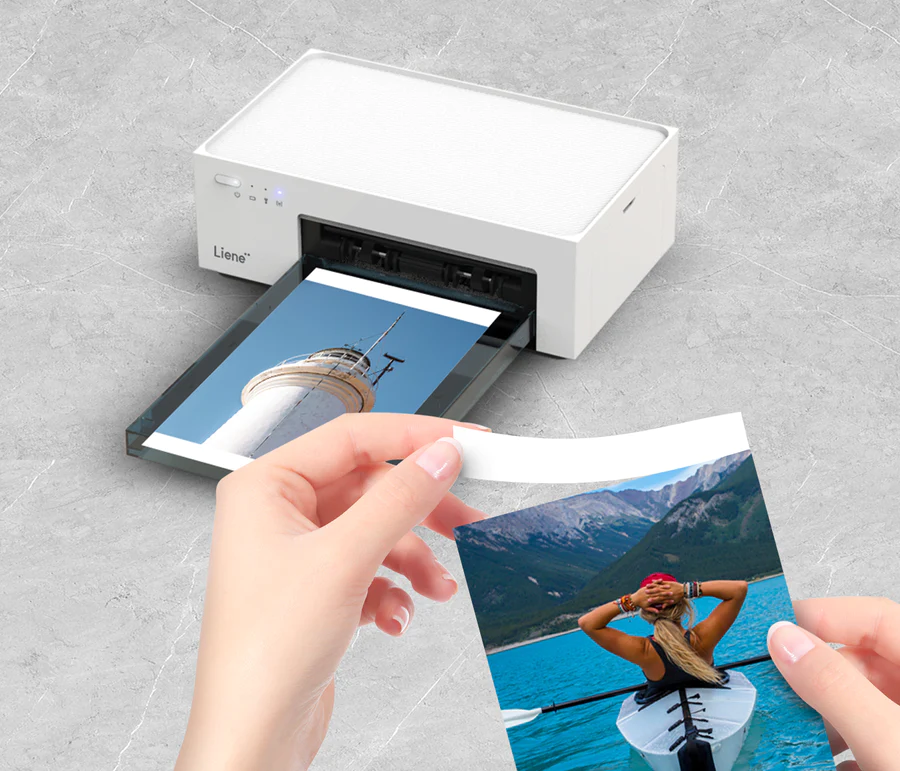 Get Your PerfectPhoto Done!
With cropping area on both sides of the photo paper, your fingerprints won't be left on the printing area when you refill photo paper. Also, you can tear both sides off easily without damaging the image. Isn't cool?
Unleash Your Creativity in Liene Photo APP!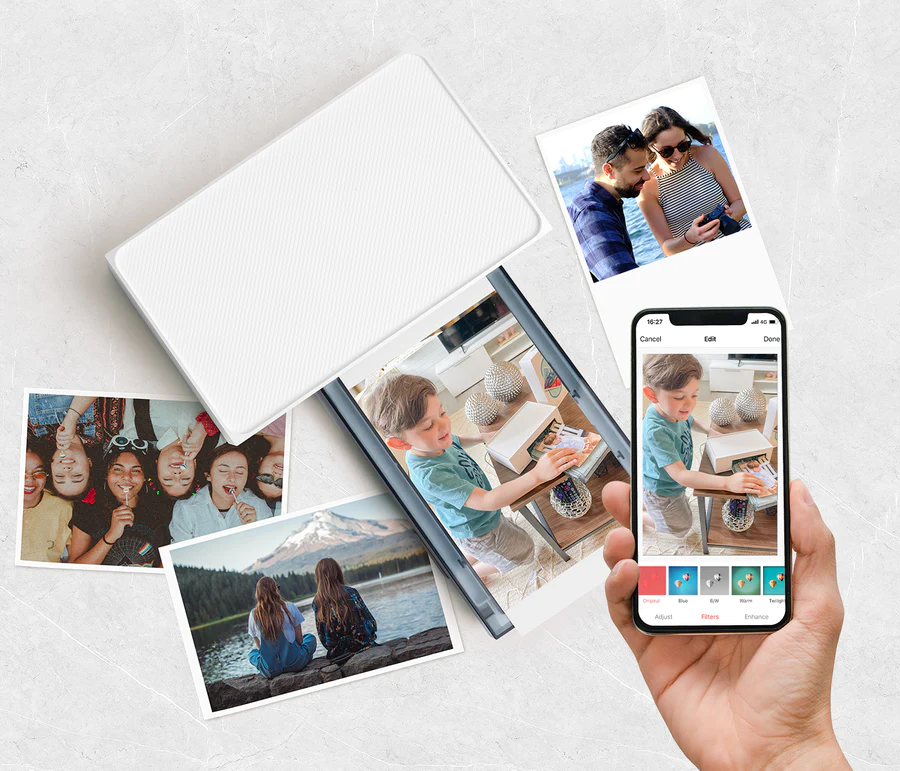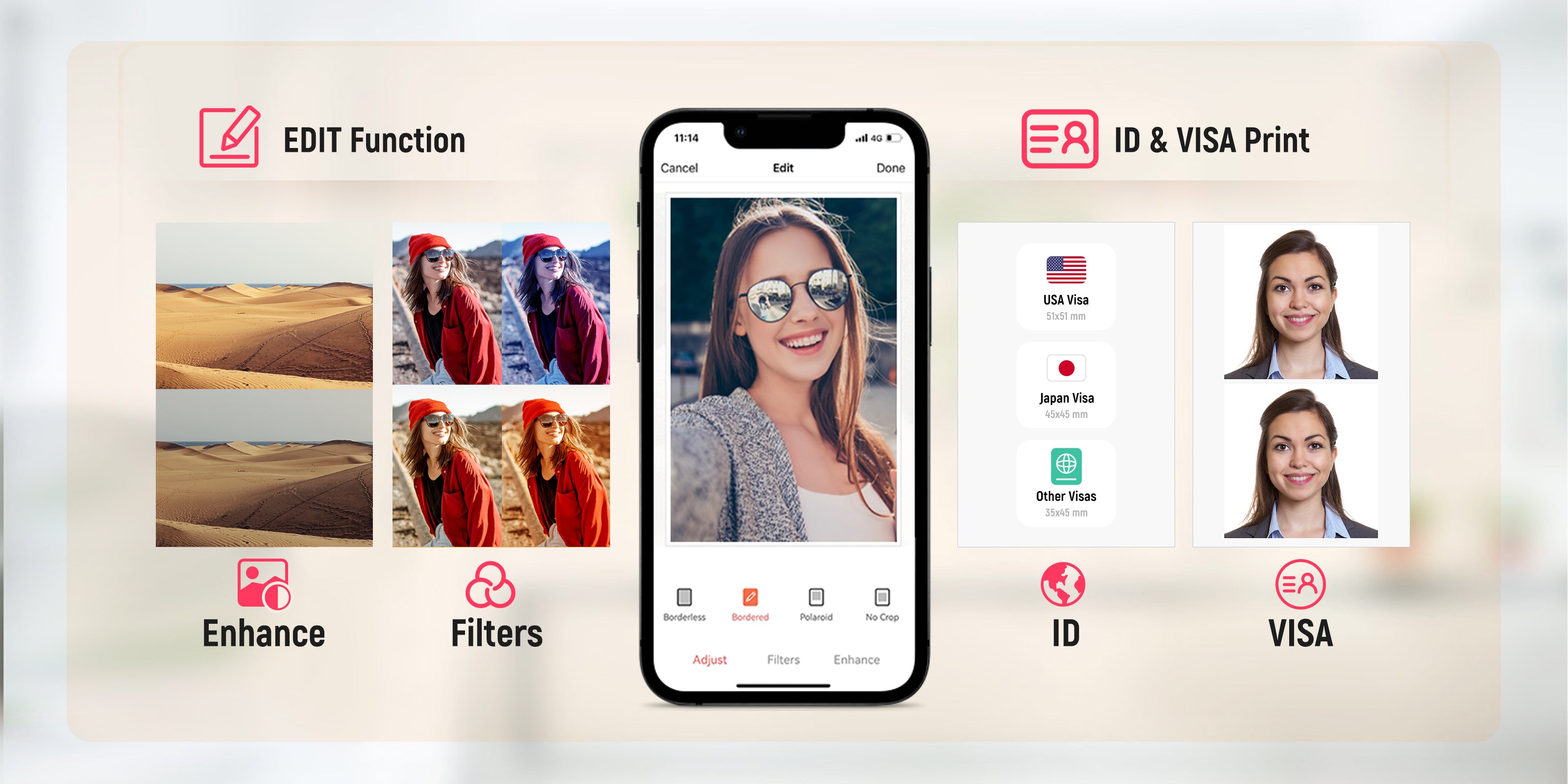 How to install the ink cartridge and paper?

Step 1: Unpack the ink cartridge in the box and connect the power cord
Open the carton door on the front of the machine and the ink cartridge door on the side; Unpack the ink cartridge and photo paper in the box.
Step 2: Load photo paper
Open the Liene Desktop Printer paper cassette cover along the top seam, load photo paper in the cassette with the glossy side face-up, and close the cassette cover.
Note: The maximum capacity of the cassette is 20 sheets of photo paper, so make sure you do not load too many sheets, otherwise it will cause printing failure.
While loading, you need to keep your hand off the area within the crop marks of a photo paper when loading.
Step 3: Install the cartridge
Open the Amber 4x6 Instant Photo Printer side door, insert a new ink cartridge until the lock is in place, and close the side door.
Step 4: Install the paper cassette
To install the paper cassette into your device, you should undraw the paper cassette holder, rotate it down 180° to the bottom and insert it into the printer.
Now your printer is ready to run.
Is the photo paper compatible with other brands?

The Liene Photo Printer only works with Liene Photo Paper. To prolong the life of your photo printer and maintain print quality, we recommend that you use genuine consumables.
How long does the ink last?

This 4x6 photo printer comes with one ink cartridge and 20 pcs of photo paper. One cartridge can support the printing of 40 photos. What you need to do is to pull the cartridge out of the photo printer and insert a new one into it.
Can the ink cartridges and photo paper be purchased separately?

Sorry, you cannot buy ink cartridges and paper separately. 1 cartridge will come with 40 sheets of paper in each refill box. Each cartridge in the refill pack supports 40 prints, so you don't need to buy them separately. The set has taken into account the life of each ink cartridge and determined the amount of paper based on this, which saves you the time of ordering additional ink cartridges or paper.
Can it be printed in other sizes such as 3x4.5?

No, the size of the photo printed by this photo printer is 4x6, you can cut off the excess part by yourself after printing.
If I only print 2" x 4" on photo paper and not the full 4" x 6" paper, can I rewind/reuse the cartridge?

The used ribbon cannot be reused. If you are using your printer to print more 2 x 4" scale photos, we recommend that you stitch the 3 images together before printing, then print out the photos with a Liene 4 x 6" photo printer, then crop them to fit your stitching for a 2 x 4" photo.
This product is rated 5.0 of 5.0 stars.
It has received 27 reviews.
Photo prints
Purchased photoprinter and paper with cartridge. For my grandsons graduation everyone loved the pictures. 3 of his friends have borrowed. It for their pRty
Love this product!
It's easy to use and very good quality.
Fantastic
This little printer is fantastic. Excellent prints, easy to use and very fun. Highly recommend.
Fast service & cheaper than amazon
The only catch is that shipping is slower than Amazon.
Redemption
Initially, I ordered the bundle of 2 ink cartridges and 80 sheet of photo paper. Initially, I received 1 ink cartridge and 3 packs of 20 sheets photo paper and 7 loose sheets. How that happens, I have no idea, your guess is as good as mine. Upon making Liene Life aware of what I received and what I ordered - they sent me an ink cartridge and 40 sheets of paper. That being said, im very satisfied thank you again liene life. Oh and I received my amber photo printer for Christmas and I absolutely love it I've used it a ton in many different settings and it has not once given me any issues at all